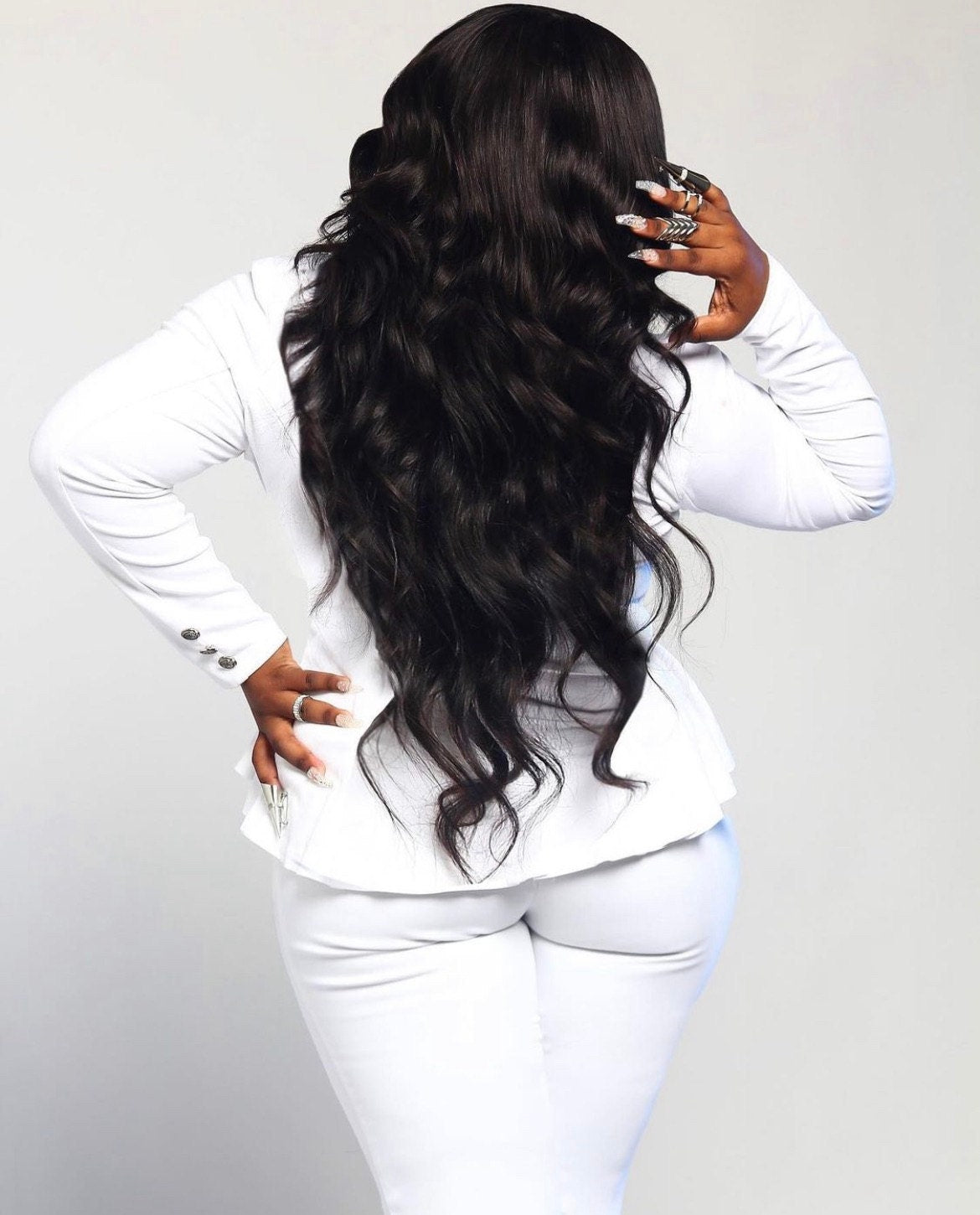 Our SEA (South East Asia)  bundles are ethically sourced and imported. Each bundle is cut from one single donor, and comes in a natural black/brown color. The color of the bundles depends on the donors natural hair color. Our bundles have not been dyed or altered in anyway making our bundles completely raw. All bundles are single drawn. Bundles are machine wefted and durable. There is minimal to no shedding and tangling.

*Please note that as each bundle of raw hair, no 2 bundles will be the same. We will try our best to match bundles however please note that some textures may vary. 

*Also our straight bundles as it is raw hair there may be a slight wave to the hair upon arrival to you and when shampooing.

*** Price listing is for one bundle***
SEA Straight/Wavy Tips:

Straightens easily with flat iron.
Texture allows for long-lasting curls.
Returns to its original wave pattern after every shampoo and condition.
If a fuller look is desired, wait until hair is completely dry to manipulate

SEA Curly Tips:

Due to the steam curling process we do not recommend straightening this texture as it will loosen the curl pattern.
A curling wand/iron may be used at a low temperature to blend with natural hair or define the curl.
Handling the hair during the drying process can cause frizziness.